19 Nov 2016

This week's theme for the "My Sexy Saturday" blog hop is My Sexy Holidays. This bit of holiday cheer from this week's new release The Lion of Frenchman Street is romantic, but not explicitly sexy. But don't worry, there's plenty of sexy, kinky goodness in The Lion of Frenchman Street; it's a kinky erotic romance, after all. (For a steamier snippet, try here.)
It was hard to admit to himself how much he was looking forward to Christmastime with Kelsey, and not just because it provided a great excuse to gift-wrap her in red and green rope. New Orleans had unique traditions he thought she'd enjoy. Besides, he wanted her to spend part of Christmas day with the family. It had been a long time since he'd wanted a lover to share a family holiday. The last one had been Deneice, back in high school. No matter how serious he'd gotten with other girlfriends or subs, they'd spent holidays apart.
Not this year. Not this woman. He wanted to show her what Christmas was like here. And good lord, he wanted his family to get to know her better. What was happening to him?
He took Kelsey's coat and hung it on the back of the door. "Mom wants to know if you're coming to midnight mass with us on Christmas Eve. We usually go to St. Patrick's in my parents' neighborhood, but she suggested St. Louis if you came along, and that's something to experience."
She sighed. "Not happening. Don't want that lovely cathedral struck by lightning." She was fiddling with her scarf as if it fascinated her rather than meeting his eyes. Not like her. Then again, they'd never talked about religion. She might be Buddhist or pagan or atheist and not entirely comfortable with his family tradition.
He wrapped his arms around her from behind and clasped her wrists. "In New Orleans, we get dispensation if our sins are interesting enough. Otherwise that cathedral would have burned down two hundred years ago. And since it's New Orleans, the music's great, no matter which mass we attend. But if you're not into it, we'll see you Christmas morning. Later we can catch the bonfires…"
She began to fidget with her scarf, looking away from him. "I figured this would be easy to say, but it's not. I'm going home for Christmas, with a couple of days on each end." She turned in his arms so she could—finally—look at him. Definitely not the face of someone in the holiday spirit. "I'm sorry. We just fought out the details this morning. And if you've ever been around an Italian family fighting things out…let's say I need a drink."
Family was family. He got that. But so much for red and green rope, and midnight mass at the church he'd attended as a boy, and the Christmas bonfires on the Levée along the river.
  * * *
Blurb: On Kelsey's first night tending bar at a New Orleans jazz club, she catches the eye of handsome saxophonist—and Dominant—Peter Lyons. He sweeps her into his world of music and kinky sex, introducing her to fierce pleasures she's always dreamed of. As they explore the crazy, romantic city she comes to love as much as he does, she's falling hard for Peter, too. Even though he claims "true love" is for songs, not real life, it's hard to resist his rope skills and his vintage movie star looks, his passion for life and the hints of pain in his blue eyes.
But Kelsey's only tending bar as a stop-gap. When she's offered a dream job out of town, Peter's old scars break open and everything goes out of tune. Can music, passion, and the magic of New Orleans get them back in harmony?
Available on Amazon for 99 cents, or everyone's favorite price, free, with Kindle Unlimited.
If you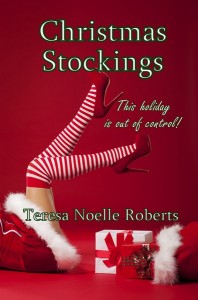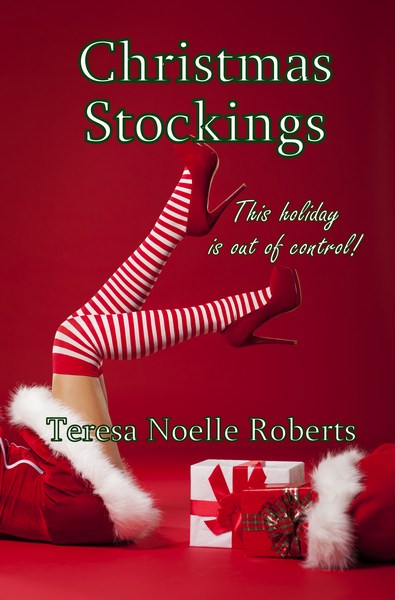 want a short, fun story full of naughty holiday shenanigans–if you're celebrating Thanksgiving next week, it's perfect to read while the turkey's cooking–check out Christmas Stockings. By the rules of this blog hop, I can feature only one story, so click here for a sexy snippet.
Amazon US  / Amazon UK  / Barnes and Noble / Kobo / Smashwords
If you enjoyed this, please check out the links below for more holiday sexiness from terrific authors!