26 Feb 2015
It's enough to make me want to buy a ticket to the UK. Of course I'm in a traveling mood and we have more snow predicted for next week, so getting out of town sounds like a plan. Luton, UK isn't a tropical paradise, but it's not Alaskachusetts, so I'll take it. And kink does a lot to keep one warm.
Smut Luton 7th March 2015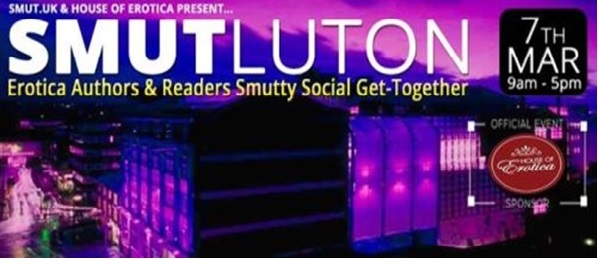 The Hat factory, Luton will host the first smut event of 2015 sponsored by House of Erotica. Smut Events are fun, safe, inclusive days out when erotica & erotic romance readers and writers get together to socialize, exchange ideas and inspire one another.
The theme for Luton is Kinkifica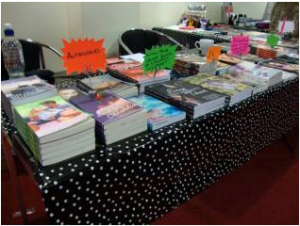 tion. We'll be adding a little kink to your life with some great workshops, demonstrations and performances. Not to mention the book stall where you can pick up some sexy reading material and the erotic raffle where you'll be able to win prizes from Bondara.co.uk , Segzi.co.uk and a special something from Smut UK.
Charlie J Forrest will be showing off some rope tricks and answering your questions on getting your lover all tied up, Zak Jane Keir will be talking about taking your hobbies and giving them a naughty spin for your erotic writing and sexy play and Victoria Blisse will be exploring all the senses and how they can heighten your sexual arousal on the page and in the bedroom.
We've got readings from Lucy Felthouse, Jennifer Denys, Charlotte Howard, Bella Settara, Charlie J Forrest, Meg Philip, Anna Sky, Cara Sutra and Victoria Blisse that are sure to tempt and tease.
Pick up your tickets at Smutluton.co.uk and join the facebook event to keep up with all the event news.