Explode: Team Supernova
About The Great Space Race series:
Some came for fame and fortune, others were coerced, their entry enforced with an aggressively negotiated contract.
All are fighting to survive. One couple will win. None expected to find love. The Great Space Race. It's show time
Welcome to The Great Space Race!
Grab some cricket chips, (right, that would be potato chips in this galaxy), find a comfy chair, and enjoy this wild ride of an outer space reality show! This series is the brainchild of a group of science fiction romance authors who started chatting on Facebook and decided it would be fun to create a series together. Many thanks to CJ Cade (also known as Cathryn Cade) for herding all the cats and to the many minds who contributed fun
details and helped create planets and systems for us to play in.
Find more information on the series and a complete list of titles at our group website here!
As you read other Great Space Race books, bear in mind that race producer Octiron Entertainment is willing to do almost anything to make the show more exciting and improve ratings. That includes giving teams slightly different parameters for winning and changing the rules as they go along!
The race starts in November 2017…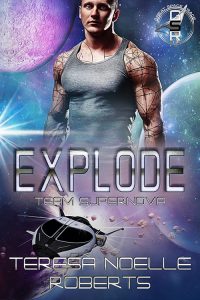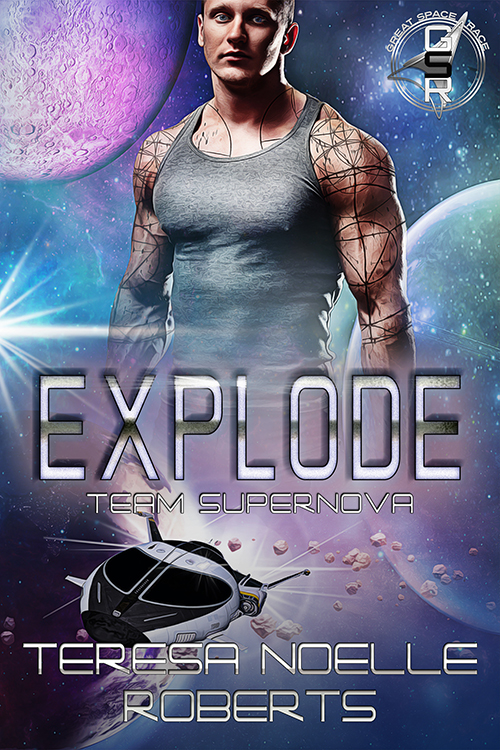 Their chemistry's explosive. Too bad someone wants to blow them up.
 Cat-girl space racer Sarr'ma Settazz's plan: Enter the reality show The Great Space Race. Hide she's also an engineer. Steal super-secret technology. Win. Easy-peasy bloxfruit squeezy!
Falling for her grumpy, overprotective, smoking-hot human race teammate? Not in the plan.
Miner Tripp Gallifer's plan: Enter The Great Space Race. Protect his playful cat-girl teammate while she handles the actual flying. Win. Pray the psycho who kidnapped his sister will honor their  bargain: Tripp keeps silent about the crime and hands over the prize money, and his sister goes free.
Falling for the brilliant female he glimpses behind Sarr'ma's bouncy façade?  Not in the plan.
Then the kidnapper ups the game to attempted murder and all secrets must be revealed—including their feelings. Sarr'ma and Tripp concoct a scheme worthy of the wildest reality show to save Tripp's sister and themselves. But they'll need to trust each other to pull it off. Will their love be enough to let them win the biggest prize of all?
Amazon / Apple / B&N / Kobo /Smashwords