5 Sep 2012
On the Road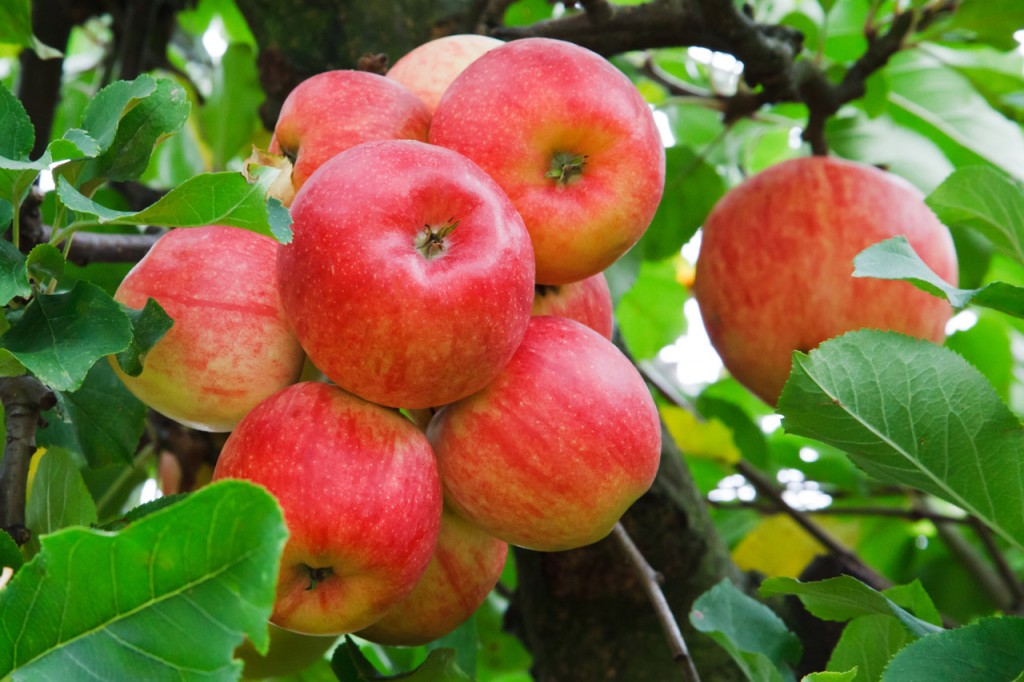 Photo from www.publicdomainpictures.net
We spent Labor Day weekend in Apple Country, visiting my mom, though we didn't actually eat a single apple. We ate liver and onions at home, and moussaka at the Community Restaurant, a grand old dive in Cortland where Mom is bound to run into everyone she knows, and fancy sandwiches at a restaurant called Dasher's, that was Dasher Cox's back when I was a child and was recently reopened as a bright, high-end restaurant that pays tribute to the original with a 1953 menu on the wall. ($3.50 lobster dinner!) I wonder how long it'll last, thought. $9.50 for grilled cheese and soup, even if it's an upscale grilled cheese with locally made pear chutney and rather extraordinary tomato soup, is a bit spendy for my Boston standards and probably shocking for the locals.
Mostly we hung around at Mom's, talking and watching TV, and doing crossword puzzles together and reading in quiet companionship. I knitted. We all napped. And it was good. Napping seemed imperative!
Now we're working for a few days, then heading up to Ogunquit, Maine on Friday for a full week of vacation. Oh Maine, how I have missed you this busy summer. How I'm looking forward to your misty beaches, your cool woods, your rocks and waves, your restaurants and clam shacks, your sense of boundless time and salt air.  Maine, I know you have the power to revive my flagging energy, to lift my tired spirits, to find my soul, which I seem to have misplaced somewhere on the commuter train along with several umbrellas and my souvenir Authors After Dark lunch cooler. I find myself curiously glad that instead of the hot, sunny weather we sometimes get in early September, it will in the 70s by day, the 50s by night, and raining some of the time. Walking in the beach in the rain with the man I love, then eating lobster, then having the kind of sex one has in hotel rooms, the kind that destroys sheets. What could be better?
I'll be back with words and pictures, but I won't promise to check in from Maine. I'll be busy not being busy.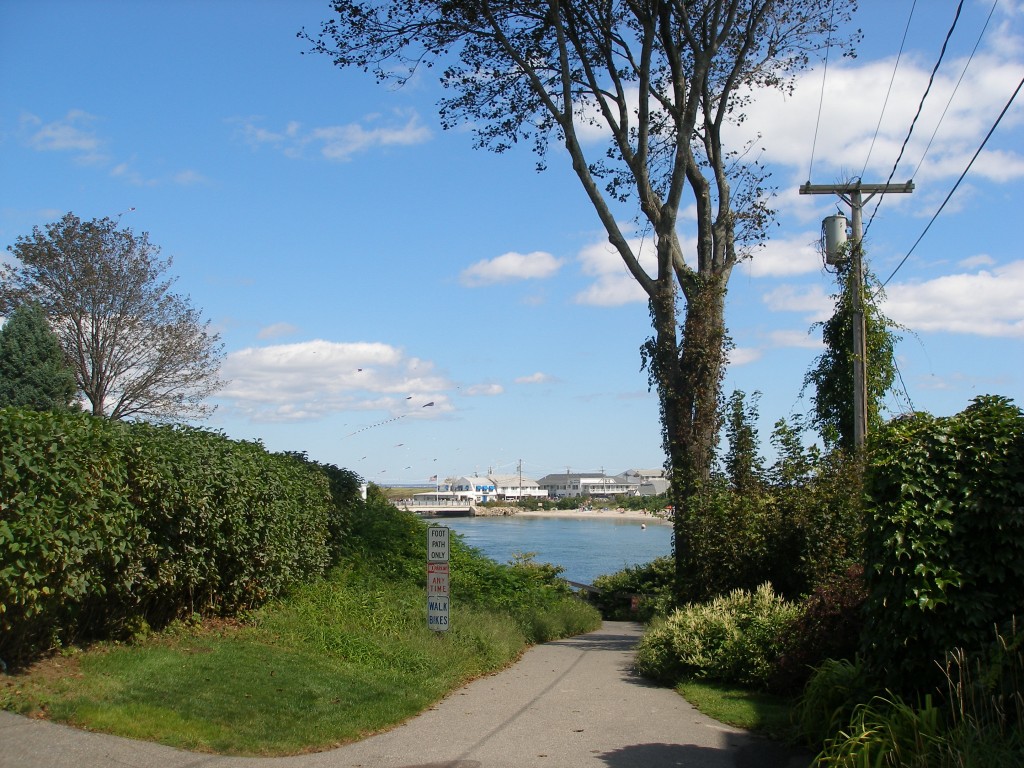 Looking across the estuary from Ogunquit Village to the beach area (my own photo)