25 Mar 2017
My Sexy Saturday: Something Kinky from DRIVE

It's time again for My Sexy Saturday, the blog hop that encourages writers to share "fabulous moments with some very sexy, hot characters in a love that's destined to last forever". Seven paragraphs, seven sentences or even seven words–that's what you get to convey the theme, which this week is "My Sexy Love".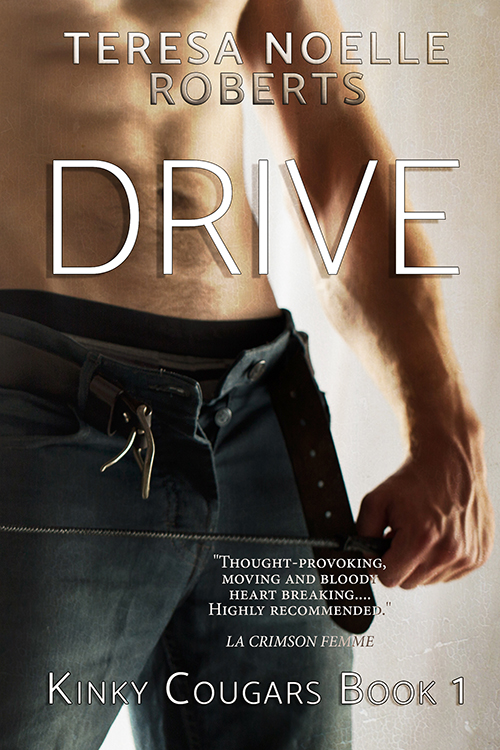 In honor of Drive being available again with a fierce new cover, I'll give you a bit of Neil and Suzanne. This snippet is the beginning of make-up sex. Neil and Suzanne, being kinky, do their making up a little more roughly than some people, but it works for them.
*
"Pain or fucking?" he asked.
"Yes, please yes."
Which was a more useful answer than it sounded like on the surface. Greedy after even a short time apart, she wanted it all. Just like he did. He wanted to bury his cock balls deep in that pussy. She was already so wet, glistening even in the dim light. But he wanted more. Wanted to make her wait—maybe make himself wait too, because if she needed a little teasing punishment, he did too, for brooding like some asshole teenager who didn't know better.
"I want to use my belt on you," he admitted. "It's going to sting like a bitch, I'm not going to lie about that. But I think a few stripes on your beautiful ass will make us both feel better. Am I right?"
She made a noise he couldn't quite describe, halfway between a whimper of fear and a moan of pleasure. She closed her eyes, threw her head up and back. Her breathing became ragged, as if even breathing was too much effort. She was trembling, but when he thrust one hand between her legs, she was drenched and moved against his fingers as if she couldn't help herself. He wasn't sure, for a few seconds, whether to carry on with his evil/sexy impulse or just caress and then fuck her—wasn't like that was a terrible option, and he didn't want to push her too hard, especially when things still seemed shaky between them. Finally, she managed to speak, and it was just what he hoped to hear. "Yes. I need… I didn't know what I needed, but maybe that. Please. Please, sir, please."
He loved hearing her reduced to being that inarticulate so early in the game. God knew she made him feel that way just by existing, just by being her. He tried to hide it because being a stammering wreck wasn't exactly domly and he already looked enough like a fucking mess, unshaven and until recently in sweatpants he probably shouldn't have put back on today, without sounding like one too. But she robbed him of at least half his brainpower because whenever she was around the blood that was supposed to go to his brain headed straight to his cock instead.
Still, his hand was steady. And when he tested his aim on a couch cushion, making Suzanne jump at the noise, it was true. Good. A week of too much beer and crap food and not enough sleep hadn't done much damage. Yay fast metabolism. He'd use the belt doubled up this time, though; he could aim more precisely and it made a wonderful noise that really fucked with a sub's head, making it seem like something more violent was going on than really was.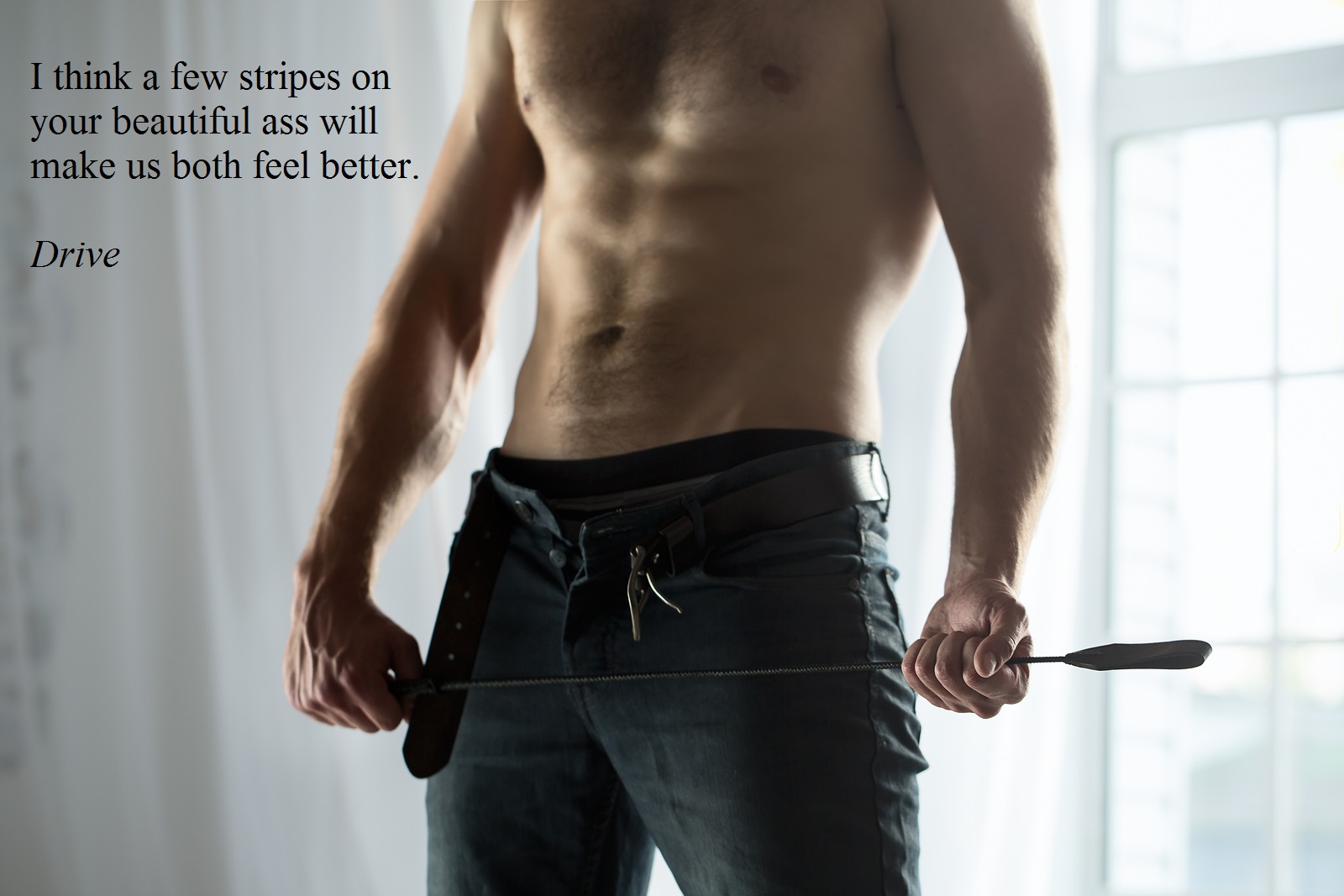 Her dream Dom stands between her and danger
Eight months after her (cheating, almost-ex) husband's death, Suzanne Mayhew is ready to move on. First step: sell off Frank's classic cars, starting with the red Mustang he wouldn't let her drive. Second step: explore the deliciously kinky submissive fantasies she's suppressed throughout her marriage.
When Suzanne's best friend sends Neil Callahan—Boston cop, Dominant, and fifteen years her junior—to check out the Mustang, it looks like her kinky dreams have come true. Especially when Neil invites her for an extra-long test drive.
But the Mustang hides Frank's secrets and danger's in the rear-view mirror. Neither seat belts nor safewords will keep Suzanne safe from dangerous enemies—but Neil's got tricks of his own.
Warning: Spies, lies and vile bad guys. A meddling BFF. Inappropriate use of kitchen tools. Completely appropriate use of rope and floggers. And a car that's almost as sexy as the hero—and older than he is.
Amazon US / Amazon UK /Kobo / Apple (iTunes) / Smashword  / Barnes and Noble