9 Jul 2014
WIP Excerpt: Witches' Waves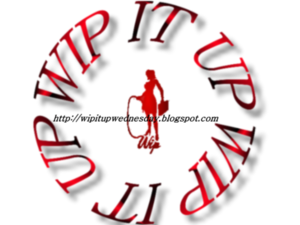 I'm taking part in the WIP It Up blog tour, featuring short excerpts from "works in progress," that are unfinished or otherwise not quite ready to order on Amazon. I'm cheating slightly and offering an except from Witches' Waves (Duals and Donovans: The Different Book 4).  My part of this book is done, but it's still is "in progress" on my publisher Samhain Publishing's side as they get it ready for its November 2014 release. It even has a cover!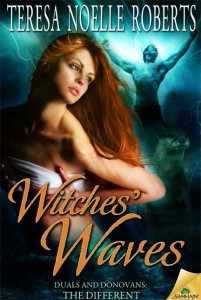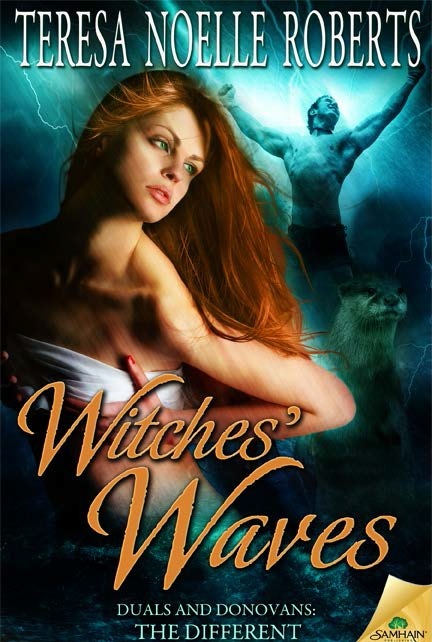 Here's the blurb: The ocean is on their side. But the fight is on land—and it's about to get dirty.
Long held captive as the Agency's secret weapon—a blind witch with visions—Meaghan has come to a line she refuses to cross. Rather than betray the infant "child of five bloods" to
the Agency's scientists, she chooses death. Except when she throws herself into the ocean, she doesn't die. Her repressed water magic comes to life.
When the sodden, delirious witch drifts into Kyle's arms, his otter dual instincts tell him to get her to the Donovans as fast as possible. Even though one particular surfer-dude Donovan broke his heart.
Declan Donovan continually kicks himself for pushing Kyle away, but his touchy combination of water, earth and lightning magic is too volatile, and Kyle wanted more than Deck was ready to give.
When they come together to help Meaghan control her new magic, it leads the Agency straight to the child of five bloods. They'll have to dive head-first into total trust—in their magics, in themselves and in each other—to save the child and stop the Agency once and for all.
Warning: Contains an oceanful of sex between an ethereal blind heroine who swears like a pissed-off Marine, an overly serious otter shifter, a would-be beach bum who may be descended from a Norse god, in permutations as fluid as the sea – and themes of abuse and recovery.
More info on the series here:
This excerpt takes place just after Kyle rescues Meaghan–or maybe the ocean rescues her with Kyle's help.
"Meaghan," Kyle said, trying to keep his voice calm, "My name is Kyle, and I'm going to get you to the van now so you can warm up. We'll figure out what to do from there. You should see a doctor, but I may have another solution for that, if you really feel it would be unsafe to go to the hospital." One that would be a hell of a long drive, but if the girl would rather die than risk going back to the Agency, he'd be tricked if he put her back in harm's way.
Even if the harm would be to an already fragile psyche. One of Deck's relatives would know how to help, even if Meaghan's problem was that she was stone crazy and believed her own delusions.
"Put your arms around my neck. Here…" he added, guiding her with his hands.
He scooped her up. She weighed about as much as his twelve-year-old cousin Storm, though the weight was distributed in a more interesting way. She made a startled little sound, but clung tightly, with more strength in those thin arms than he'd have anticipated. As he carried her, he sniffed. An otter's nose wasn't like a wolf dual's or even a cat dual's but it still carried a lot of information that a normy wouldn't catch. The young woman was terrified—but not of him and, he thought, not from her recent brush with death. The smell was sharp enough he'd have noticed it before, which meant it started when he mentioned the hospital. She was telling the truth when she said she'd rather die than go back to the Agency (or wherever she'd been). He wasn't sure what the connection was between hospitals and the Agency, but he meant to find out.
Under the fear, Meaghan smelled like amber and ocean.
It made sense she'd smell a bit like salt water at the moment, but she carried the scent of the ocean in a deep, innate way, in her blood, not just on the surface of her skin. Normal for otter duals, but he'd only met a few humans who smelled like the ocean was part of their being, and only one he'd had the chance to sniff this intimately: Deck Donovan.
His ex.
Could he be an ex when they had never really been a couple? His once and future fuck buddy, maybe?
Whatever. He freely admitted he was obsessed with Deck, but this wasn't the time to give in to the obsession.
And Kyle had caught that amber scent before when he was visiting Donovan's Cove. Couldn't place which witch carried that warm smell, let alone remember what it meant, but the connection was clear. If you smelled like amber even after a long, battering immersion in the Pacific, you were a witch.
All right then. Not a mentally ill person projecting her trauma onto the Agency. A witch who'd been traumatized by the Agency.
This was deeper than he'd meant to dive, but once you were in the water you might as well keep swimming.
*
Oh, one more thing? Deck Donovan looks kind of like this: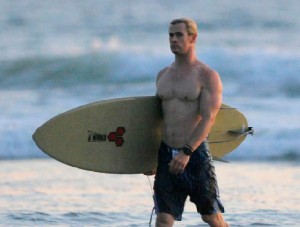 Be sure to check out all the other excerpts for the WIP It Up Tour below! (If for some reason the widget isn't working, you can find links on the WIP It Up site.)